NHWA Accredited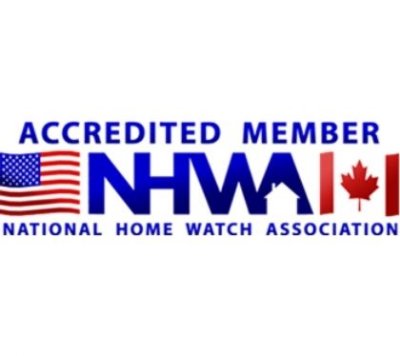 Why choose to do business with us?
We are accredited with the
Nation Home Watch Association (NHWA)
. As members we agree to abide by their code of ethics and standards. Our company owners and employees are background checked, we are licensed in each county for business operations, and we are insured and bonded.
Here
is the NHWA's recent announcement of our 2nd year of Accreditation with them.
Below you will find the National Home Watch Association Code of Ethics.
Always look out for the client's best interest.


Always protect the best interests of the Home Watch Industry.


Always maintain proper insurance and bonding.


Always maintain current business licenses.


Always look to improve on existing industry standards.


Always be diligent when checking the references of anyone or any company that you agree to do business with.


Always think twice before speaking about competitors.


Always use honesty and integrity in your business dealings.
Doing business in our community is an honor. Our name and reputation will continue to be something we take pride in, just like serving you and Covering Your Assets.