About Us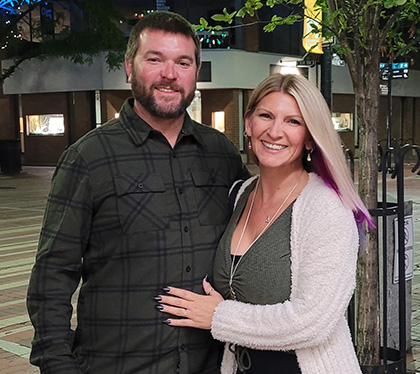 Fun, Trustworthy, and Honest People
We hope you notice right away that we like to have fun by the title of our company and it's play on words. We do take our business seriously and want you to feel comfortable knowing you are leaving your home in
capable and knowledgeable
hands.
We have over 15 years experience in the construction industry. We have built houses, held a general contractor's license for being handymen, done roofing, pressure cleaning and pest exclusions, with this experience we are able to provide an
educated & experienced
visual inspection of your homes.
We have over 20 years of entrepreneurial experience where we were entrusted to hold and keep safe their confidential and valuable information such as banking passwords, credit card numbers, and key code entry numbers. They put their faith in us as
honest and trustworthy
individuals and we lived up to their expectations. This capability is an extremely important aspect of home watch and required to keep customer's information secure, confidential, and in trustworthy hands.
We Know People Who Know People and Make Things Happen.
Will has been in the Charlotte County area over 27 years, Missy has lived in Sarasota County for over 10 years. We have been a couple for close to 5 years and reside in North Port. Since we are local, we have
connections with reputable businesses
in the construction industry to assist you in your search for your home maintenance needs. We can be your eyes and ears for your home when you can't be. We are consistently networking with new businesses to stay informed about the types of businesses available to fit your needs.
We can also offer many concierge services such as checking off site vehicles like boats, RVs, and cars. We will even wait at your home for large deliveries or contractors to access your home when they can't or don't feel comfortable giving them your key or home access codes. If you have requests for concierge services we are
open to assist meeting your particular needs
.
Why Choose CYA.
Experienced
Knowledgeable
Customer Service Oriented
Worry Free Experience
Licensed, Insured, & Bonded
Abide by NHWA Code of Ethics
Intensive Background Checks Performed